Wouldn't It Be Nice To Get Five-Star Treatment From Your Spa Product Vendor?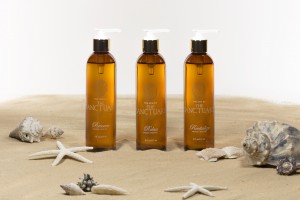 As you strive to give your clientele a remarkable spa experience, we strive to give you more personalized attention and a higher level of customer service than any other spa product manufacturer.
Behind every product we make is Makes Scents Natural Spa Line team of skincare and spa treatment experts with over 60 years of collective experience in the spa industry. We understand what spa guests expect from five-star spas and resorts. We create our products with the guest experience—and your professional reputation—in mind.
Our scrubs, body wraps, body butters, and other spa products contain only the finest ingredients formulated to perfection so they deliver top-quality professional results on each and every guest. We create natural, organic, and vegan products—all of which are certified cruelty-free. They feel exquisite not only on the skin, but on the conscience as well.
In addition to our signature line, we create custom formulations and private label products to enhance your unique brand and make your clientele's visits even more unforgettable.
When you work with Makes Scents Natural Spa Line, expect to be pampered. Ask any of our spa partners; we go above and beyond to exceed your expectations by paying attention to detail, providing a no-hassle order process, and responding quickly to your every need.
Ready to be treated as exceptionally as you treat your guests? Contact us by phone at 717-824-3094 or by email at Info@MakesScentsSpaLine.com to learn more about our products and our personalized approach to serving our spa partners. Makes Scents Natural Spa Line is proud to be a member of iSpa®, the organization recognized worldwide as the voice of the spa industry.
Heather and the team at Makes Scents Natural Spa Line are a joy to work with! They were creative, patient, and so helpful in developing our signature line of massage oils. Our therapists and guests love them, and they quickly became our best selling oil line. Makes Scents shares our commitment to high quality, beautifully packaged, luxurious spa products.
As a professional client of "Makes Scents Natural Spa Line" I am incredibly impressed with all aspects of the company. Beginning with the initial contact for information, the friendliness and overwhelming "can do" attitude made me know that I was going to be very pleased with our business relationship. I received samples without hesitation. Then came the order forms and ordering process that was made seamless by the attentive staff that assisted with answering every question I had. Upon receiving our first order, the professional packing of the products was amazing. Invoices, product information sheets, items wrapped and protected in every high quality, solid box. This is one step that really impressed me that "Makes Scents" cares about their products from creation, through delivery. Our therapists love the textures and aromas. Guests purchase takes home care items as well, since the scents are captivating and ones they want to use again. Heather, you have done a wonderful job in developing your products, your team, and being available for any questions that may come up. Calladora Spa will continue to promote "Makes Scents" products in our professional services as well as our exclusive retail lines. Great job Heather – hats off to you and the team.
Everything is perfect as I assumed it would be. I've only seen a few services with the products so far, but they have been VERY well received. The first Chocolate Decadence Body Wrap I did was fantastic. It was a woman who's birthday was the following day and she never had a wrap of an

y kind before. Just describing the service to her and showing her the product she teared up and gave me a big hug. She was blown away by the smell and feel. Then that was followed with an 80 minute massage. When she came out of the room she was floating on a cloud and very calmly said 'I better be careful around all these women smelling like this they may try to take a bite.' Also, the Champagne Mimosa Sugar Scrub paired with the Oatmeal, Milk & Honey Body Butter (Orange Creamsicle Body Immersion) is definitely a winner. You really knocked it out of the park with that. So thank you for all the care and love that goes into your products, all your hard work shines through for sure. 

Todd Tranquillo, Massage Therapist Kelly's Spa at The Mission Inn Hotel & Spa