Meet Our Team of Experts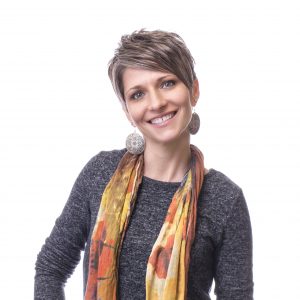 Heather, along with her husband Nathan, is Co-owner of Make Scents Natural Spa Line. She has 19 years of experience in the spa industry and specialized in European skincare as an esthetician. Her educational background includes a post-graduate certification in Advanced Skincare at the International Dermal Institute. She's also an RN (rehabilitation and orthopedic trauma) with a National Personal Trainers Certification.
Among Heather's favorite activities are snuggling with her husband, Nathan and their furbabies, Emma (Boxer) and BeeBee (Boston Terrier). She LOVES to garden, rock climb, and spend time on the water in her kayak. She can even roll that baby!
Heather's passion for the environment and animals extends to her lifestyle as a plant-based diet enthusiast. One of her favorite foods is Chef Oliver's vegan, West African peanut butter soup, but there really isn't a type of food that she doesn't like. She is hopelessly obsessed with British Crime Dramas, especially "Peaky Blinders." (Yes, she is indeed a sucker for English accents!)
You might be interested in knowing that Heather can take any song on the radio and instantly replace the lyrics with new, off-the-wall lyrics just to make people laugh. She can also dance to that new song like no one's business!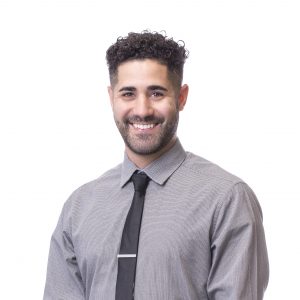 Nathan, along with wife Heather, is Co-owner at Makes Scents Natural Spa Line. He has worked in the spa industry for 17 years as a massage therapist and is certified as a Reiki Level II practitioner. Nathan is also a real estate investor.
One of the Nathan's all-time favorite activities is snuggling with his wife Heather and their furbabies, Emma (Boxer) and BeeBee (Boston Terrier). He also enjoys getting out into the great outdoors to rock climb and kayak. Nathan also LOVES to jump out of perfectly good airplanes – with a parachute of course.
Like Heather, Nathan also follows a plant-based diet, and he's especially fond of Vietnamese food. If you ever go food shopping with him, you'll find he has a particular talent for singing out loud in the grocery store to grocery store music.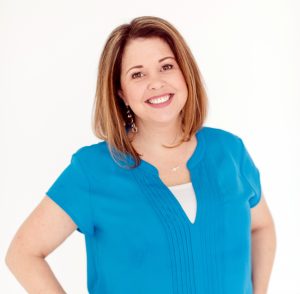 Erica, our Sales Executive, has become a fan favorite with our spa partners and retailers because of her energy and contagious enthusiasm. Her hidden talents include singing, dancing, and cooking up "one-dish wonders" that would impress the likes of Rachel Ray. Erica is partial to pasta, anything fresh from the garden, homemade apple pie, and pizza.
In her spare time, Erica loves supporting her daughter Mallory at her sports events and in her growing love of art, enjoying family gatherings, planting flowers, and gardening. Her favorite ways to unwind include beach trips with her awesome girlfriends, pedicures, shopping, watching "This is Us," and escaping reality via the latest shows on Bravo.
Andrea brings over 25 years of experience in the aesthetic industry to her role as our Sales Representative. She is a licensed Skin Care Specialist and educator, who trained in Paris, France.
A long-time student of yoga, breath work, and meditation, Andrea learned about the benefits of a holistic lifestyle from her grandmother many years ago. In her spare time, she loves to hike, tend to her garden, cook for her family (especially with greens grown aquaponically), and escape to the beach with good friends and her little dog Violet. Her ultimate food indulgence is organic dark chocolate and strawberries, and her favorite pastime is savoring moments of love and laughter with her two daughters.
Andrea freely shares her time and talents with nonprofits, helping single moms and their daughters learn about meditation, skin care, self-care, and self-love.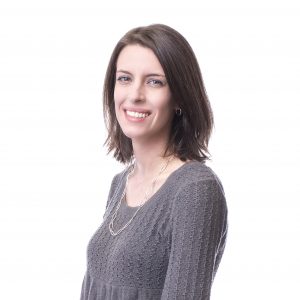 Elizabeth, our Executive Assistant, is our go-to-girl for just about everything around Makes Scents Natural Spa Line.
In her spare time, you'll likely find this voracious reader with her nose in a book. Elizabeth also enjoys knitting and playing the piano. While any kind of pasta dinner scores points with her, mac and cheese (the real deal, not the boxed stuff) is the way to her heart. Elizabeth shares her home and her heart with her husband, Chad.
Oh, we should warn you that she's "the jump rope queen." Care to challenge her? We wouldn't recommend it! Elizabeth aspires to one day live in a quiet and quaint small town.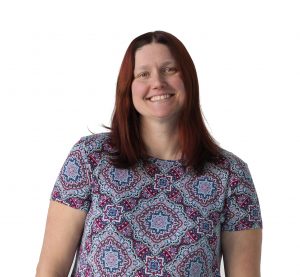 "Creative," "competitive," and "collector" are among the adjectives to describe our Administrative Assistant, Heather.
She loves sewing, making Halloween costumes for her children, baking and cooking from scratch, and repurposing old items into something new. In her senior year of high school, she won the Home Economics award. Ha! Take that, Martha Stewart! Heather admits to owning an obscene amount of colored pens and Sharpie markers.
A few of her favorite pastimes include planning parties, going on road trips and to the cabin with her family, hiking, and thrift shopping.
Heather has been married to her husband Christopher for over 20 years; they dated for just four months before he popped the question! Someday, she hopes to have goats and more tattoos.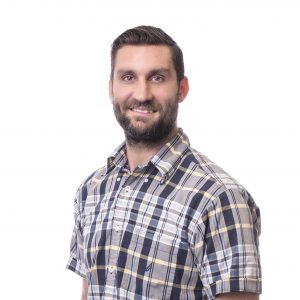 Tommy rocks as our Production Team Leader. Besides making sure every Makes Scents product is produced efficiently and correctly, he lives for adventure and being an awesome dad to his eleven-year-old daughter, Breanna. Impromptu road trips, travel to exciting destinations, working out, and drawing/painting reign at the top of his list of favorite things to do.
A pizza connoisseur, Tommy loves all varieties and would eat it for breakfast, lunch, and dinner every day if given the opportunity. He's also accomplished at tossing pizza dough in the air—eat your heart out Papa John! In addition to that hidden talent, Tommy also has a green thumb and a flair for gardening.
Meticulously focused and self-disciplined nearly always, he does admit to one guilty pleasure that he can't resist—donuts.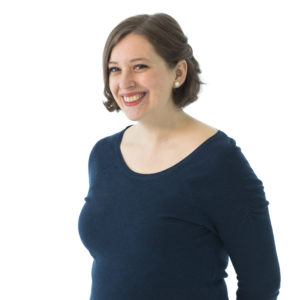 Betsy, who is in charge of our Quality Control, has a knack for creating gourmet meals out of a seemingly bare pantry and near-empty refrigerator. If not cooking or baking, her go-to when eating out is Isaac's deli's "Bird of Paradise" sandwich—which has mushrooms, green olives, melted Swiss and Muenster cheeses, and mayo on rye bread. She admits its a weird combo, but says it's "Soooooo good!" She also has an affinity for tacos.
Reading, practicing yoga, walking in nature, watching the waves at the beach, drawing, painting, and spending time with her kids (Max and Luna) rank at the top of her "favorite things to do" list. She also enjoys traveling and has ventured across the globe to Japan.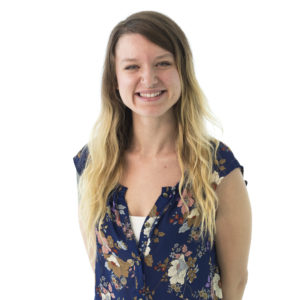 Meet Brynn—musician, reader, cook, and our Production Team Leader.
With a flair for songwriting, singing, and playing guitar, Brynn loves rock and roll and the blues. She's enamored with books about herbs, botanicals, and holistic healing. Her guilty indulgence? Food shopping, especially to procure the ingredients she needs to make sauces to complement the meals she creates. Kids and animals rank among her all-time favorite living things. Given the choice for dinner, there's a 97.5 percent chance that Brynn will choose Potatoes Rösti.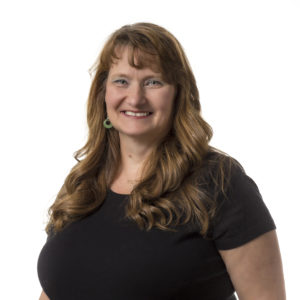 Karla | Accounting – Bio coming soon!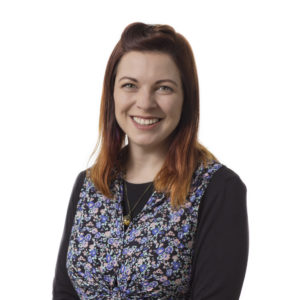 Jenny | Production Assistant – Bio coming soon!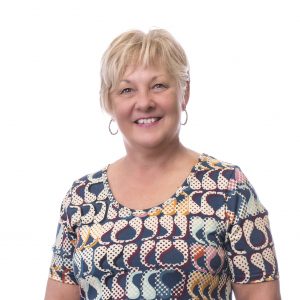 Connie, Production Assistant at Makes Scents Natural Spa Line, has over 6 years experience in manufacturing and management. In her spare time she enjoys water aerobics, reading and spending time with her family and her Jug (Jack Russell and Pug mix), Reily, at their beautiful cabin in the mountains.
Don't let her quiet demeanor fool you, she actually has quite the poker face! Her game of choice is Hand & Foot, a partnership card game of skill and outplay. If you thought keeping track of the standard 52 cards was tough, trying playing with 208! Watch out, Connie is one amazing card player!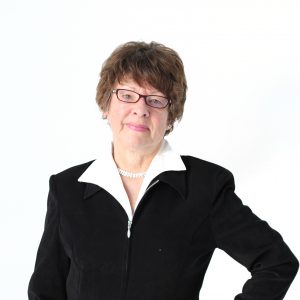 Sherry, our Production Assistant, likes to spend her free time with her family and Molly, their Soft-coated Wheaten Terrier.
Her preferred ways to get away from it all are going camping or enjoying the sun, sand, and surf at the beach. Her favorite culinary indulgences include bruschetta pizza and desserts of nearly any sort. For entertainment, she loves watching the TV series, "The Good Doctor"—and she's always up for a friendly game of cards!
Sherry has mad crocheting skills. Prior to joining our team, she spent 35 years in the manufacturing industry, 30 of which she served as a line leader and mentor to other employees.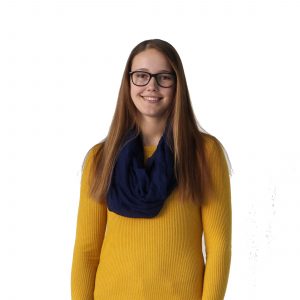 Our Production Assistant, Jade, has a flair for athletics and art. She plays softball (catcher), loves hiking, and enjoys painting with acrylics and drawing with colored pencils.
Jade has a passion for researching and trying natural remedies, which is just one of the many reasons why she fits in so well here!
She finds great satisfaction in taking road trips with her family. Her favorite foods are burritos and fresh fruits and veggies. One of her claims to fame is that she has watched every episode of the TV show "Friends." That's right, all 236 of them!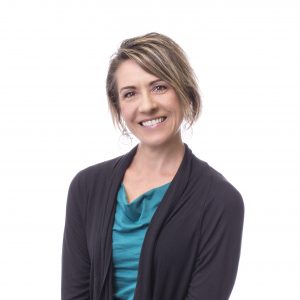 Dawn is a full-time freelance writer, and she edits and writes marketing content for Makes Scents Natural Spa Line. Besides her writing experience, she also has a product marketing/project management background in the technology industry. Dawn has a degree in Communications with a concentration in Journalism from Millersville University.
Among her favorite things to do are working out, reading, and enjoying take-out Chinese food while holding a lively conversation with her husband Shane and daughter Natalie. She also has a thing for showing her Wavemaster bag in the home gym who's boss with a few hundred jabs and crosses.
Dawn's guilty pleasure is watching "Survivor" whenever it's in season (She has never missed a season – EVER). Her generally unknown talents include a flair for choreographing bodybuilding routines, acting, and twirling batons.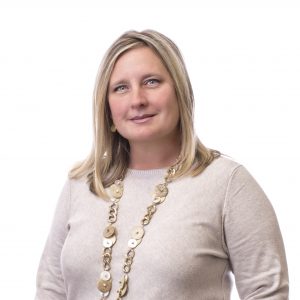 Alix, our Graphic Designer, brings our brand to life with her creativity. Her talent for making things pretty carries over into her other areas of interest, as well: interior design, landscaping, fashion, and decorating for special occasions.
When not designing our marketing materials, Alix adores spending time with those she loves. Camping with family and friends, cheering her son on at his hockey games, watching reality TV shows with her daughter, cozying up to backyard fires with her husband, and delighting her parents with surprise visits…these are all among Alix's favorite pastimes. She's also CRAZY about Halloween.
Not many people know this, but Alix set out to be a meteorologist when she went to college. Thankfully for us, she decided to follow her passion and earned an art degree with a concentration in graphic design from Millersville University. Whew!
Alix's guilty pleasure is watching "The Office"—over and over and over again. Preferably when enjoying Old Bay popcorn.
Meet Our Advisory Board
Heather and Nathan Kreider work side-by-side with a team of business professionals who provide advice on all avenues of business. According to Heather and Nathan, "If you're the smartest person in the room, you're in the wrong room." Together, they surround themselves with knowledgeable experts who provide business experience that all business owners need.