Summer Skin Care Tips for Surviving the Dog Days Ahead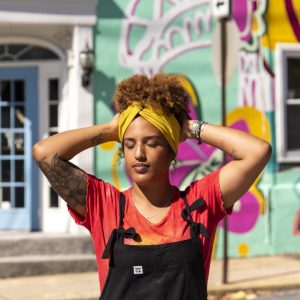 Scorching hot weather is inevitable in the weeks ahead, and summertime can be especially rough on delicate skin. Even if your skin isn't ultra-sensitive, you must protect yourself from the sun's damaging rays and the long-term damage they can cause. 
So what should your summer skincare routine look like? Consider the following skin care tips for summer to attain and maintain soft, smooth skin.
1. Keep Cool With Lukewarm Showers 
Even though you may be tempted to crank up the water temperature to wash away the stress of the day, steaming showers and baths can deplete moisture from already dry, damaged skin. Hot water can strip away your skin's natural protective barrier of specialized proteins and oils, exposing it to environmental damage. So opt for a lukewarm rinse to gently cleanse the skin and retain its natural oils.
2. Choose Cleansers Carefully
Feeling "squeaky clean" isn't what's best for your skin!
Many clean-rinsing soaps and body washes contain sulfates and other ingredients that deplete the skin's natural oils, making it dry and depleted. Instead, look for cleansing products with natural ingredients, such as aloe vera and pure essential oils, that do not contain chemical agents that strip the skin's protective barrier. 
3. Get Buffed
As skin ages, it needs a little extra assistance to accomplish the cell turnover that reveals a fresh, younger-looking appearance. Exfoliation is the solution! It helps to decongest pores, lighten and brighten the skin, and allow moisturizers to penetrate more deeply. 
Of course, too much of a good thing or selecting harsh products can hurt rather than help restore your skin's natural resilience. For your face, choose a gentle exfoliating product — such as one that contains ground corn cob meal; salicylic, hydroxy, or lactic acids; or rice-based enzyme powders. For the rest of the body, seek products with naturally exfoliating ingredients like raw sugars (which contain natural hydroxy acids), sea salts, nut husk powders, or volcanic pumice. 
For optimal results, exfoliate two to three times per week.
4. Make Time for Moisturizing
After cleansing and exfoliating, it's time to replenish the skin's moisture barrier with an intensive moisturizing product. Read labels and look for natural ingredients such as plant-based oils, extracts, and essential oils. Avoid products with parabens, urea, mineral oil, petroleum, propylene glycol, harsh detergents, SD alcohol, DPG, TEA, MEA, and DEA. Most likely, if you cannot pronounce the ingredient, you are better off NOT using it on the largest organ of your body, your skin.
To get the most out of your moisturizer, apply it immediately after towel-drying your skin after a bath or shower. Most moisturizers will work best when your skin is already hydrated.
5. Slather on Safe Sunscreen
Even for people who don't get sunburned, sun exposure is linked to premature aging and an increased risk of skin cancer. That's why dermatologists recommend applying a broad-spectrum sunscreen with SPF 30 or higher. 
But just as with other skin care products, not all sunscreens are created equal regarding their effectiveness and safety. Some of the sunscreen products on the market contain potentially toxic ingredients, such as retinyl palmitate (vitamin A), which may have adverse effects when exposed to sunlight. Also, sunscreens in spray or powder form dispel into the air small particles of chemicals like titanium and micronized zinc, which are harmful to the lungs if inhaled. 
So what can you do to protect yourself? The Environmental Working Group (EWG) has provided a list of 227 recreational sunscreens that rank among the most safe and effective according to their evaluation criteria. 
Want glowing skin all summer long? Order these soothing summer skincare products!
Coco Mojito Body Scrub | Coco Mojito Body Butter
Tropical Isle Coconut Body Scrub | Tropical Isle Coconut Body Butter