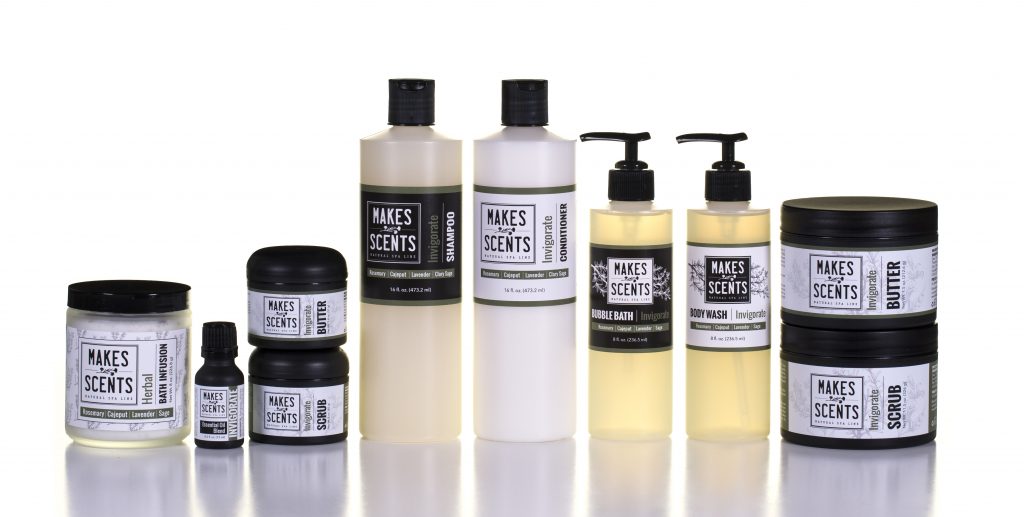 Skin and hair products that nourish and pamper—naturally!
We know you want to treat your spa guests to products that make them feel exquisite. That's why we create all of our signature and custom private-label natural spa products with only the best quality ingredients, using only natural colorants and fragrances. Our premium body and hair products are 100% vegan and certified as cruelty free by the Leaping Bunny Program.
Replenishing body butter, hydrating lip balm, gentle and revitalizing shampoo, enriching conditioner, invigorating body wash, and relaxing bath infusions. All are earth friendly, vegan and free of sulfates, parabens, formaldehyde, and other skin irritants.
Delight your clientele with superior skin care products that soothe, hydrate, revive, and leave skin smooth and glowing. Contact us about adding Makes Scents Natural Spa Line products to your treatment menu!
Body butter, massage oil (professional sizes only), shampoo, conditioner, and body wash are available in professional bulk sizes. All body & hair care products are available in retail sizes and can be ordered online by consumers or on a wholesale basis by spas and resorts.