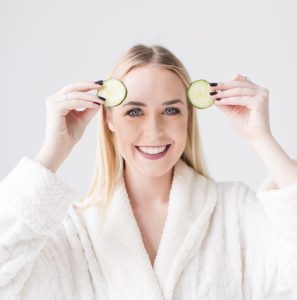 October 17, 2012 marks the first annual celebration of none other than, the one, the only me! Now of course, the day is not just for me and me alone, but for millions of women nationwide, who want to focus on themselves, just for for one day, whether it be a relaxing spa treatment, shopping, lunch with a good friend, or just taking the time to do something you truly love.
"On Me Day 2012, we hope women will take a deep breath and treat themselves to the quality relaxation time they deserve," said Brad Jones, vice president, marketing and partnerships, at SpaFinder Wellness. "Everyone needs an occasional mental and physical vacation from the stress of the everyday, and what better excuse than Me Day."
How do you plan on spending Me Day 2012?
For more information on Me Day 2012, along with amazing opportunities to win prizes worth $200 up to $4,000, enter the Me Day Sweepstakes here. Also, each day from Wednesday, October 10, through October 17, one of the participating companies will give away a prize valued at up to $200, and entering the sweepstakes automatically qualifies you for the chance to win the daily and grand prizes! Start entering today!