The Truth "Stinks" When it Comes to Perfume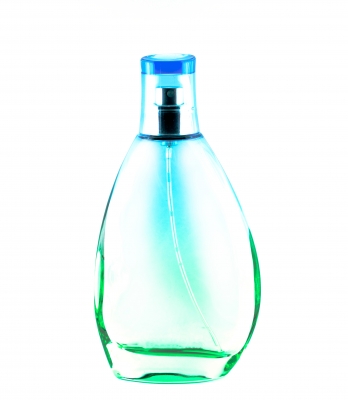 Have you ever been guilty of inching closer to someone because they smelled so good you could barely stay away? Not only do natural pheromones attract us to one another, but the scents we apply to ourselves every day do so as well; however, the scents we apply could be attracting more than what we bargained for.
Caution: Chemicals Inside
According to Stacy Malkan, a spokesperson from the Campaign for Safe Cosmetics, "Due to loopholes in labeling law, companies are not required to tell us what's in the "fragrance." These mixtures contain dozens or even hundreds of synthetic chemicals, some of which may cause allergies, asthma, neurological problems and hormone disruption. Many fragrances contain phthalates, which are linked to sperm damage and birth defects." All these health problems just because I sprayed a little perfume on my skin? No thank you!
Less is Best
As stated in the article, 10 Simple Ways to Green Your Beauty Routine, "When it comes to synthetic chemical exposures, less is better than more." Look for products with shorter ingredient lists and fewer or no synthetic chemicals. Sometimes the simplest product with a few natural ingredients  can be just as powerful as a products laden with chemicals (see insert below). Search ingredient lists for common chemicals such as sodium lauryl/laureth sulfate (SLS), parabens, diethanolamine (DEA), triethanolamine (TEA), diazolidinyl and imidazolidinyl urea, PEGs, quaternium 15 and fragrance. If a product contains any of these synthetic, man-made ingredients, it is likely that you will be inhaling, ingesting or absorbing unnecessary toxins into your body as you prepare for the day ahead. So less is best when it comes to products we use on our skin, including perfume.
Ingredients found in an unused perfume I purchased many years ago: Denat, Fragrance, PEG-40, Propylene Glycol, PPG-26-Beteth-26, Ethylhexyl Salicylate, Butyl Methoxydibenzolmethane, Ethylhexyl Methoxycinnamate, Yellow 5, Red 4, Red 40, Blue 1. After reading the list, in the trash it went!
Natural Scents
You may argue, "I just don't feel complete until I spray on my perfume and walk out the door." For those who feel this way, you do have natural options! Natural solid perfumes, such as Esscentual Solid Perfume from Makes Scents Natural Spa Line, contain 100% plant-based ingredients including soy wax, vegetable oils and 100% certified pure essential oils. Nothing more, nothing less. If you want a yummy, fresh scent throughout the day, apply a natural perfume and do without the many harmful toxins perfumes leave behind. Available soon at MakesScentsSpaLine.com