Put Your Best Face Forward During The Winter Season
Winter is right around the corner, just in time to wreak havoc on our skin for all of those season-inspired parties and family gatherings. We all want to put our best foot (and face) forward and let our inner/outer beauty shine during these spectacular events but how can we accomplish this? We must stop winter's damage to our skin right in it's tracks. This may seem like no small feat but it can actually be as easy as one, two three!
DIY At-Home Spa Treatments
Now more than ever, we have endless health and beauty tips at our finger tips via the Internet. Why not take advantage of those tips and tricks and use up some of those leftovers too?
Here at Makes Scents Natural Spa Line, we are continually researching the latest and greatest information and trends in natural skincare. Through our research, we have found amazing, easy and affordable DIY spa and beauty recipes that we would like to share with you. In this blog, we will be providing you with a step-by-step guide to create your own Cranberry Anti-Aging Face Mask (thanks to our friends at Spa Finder Wellness). Look out festive celebrations, here we come!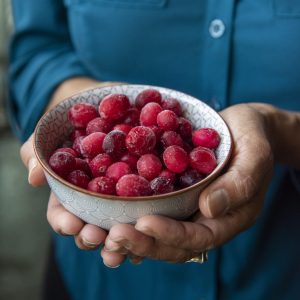 Cranberry Anti-Aging Face Mask
In this recipe you will find ingredients such as fresh cranberries, grapefruit and grapes. Such ingredients firm, brighten and increase collagen production.The benefits of the mask come from the fruit acid, which acts as a gentle exfoliant; the grapefruit juice acts as a toner; and the cranberries and grapes which are a rich, antioxidant harboring one-two punch of vitamins A and C to help increase collagen production.
Fresh & Fun Ingredients:
1 cup fresh cranberries
1 cup seedless red grapes
2 tsp grapefruit juice
1 envelope unflavored gelatin
Instructions:
Pulse ingredients in food processor until the mixture becomes paste-like. Cover and refrigerate for 45 minutes and let it thicken. Remove from the refrigerator and let sit about 10 minutes. Spread the mixture on clean, dry skin, avoiding the eye area. Relax for 15 minutes, then rinse off with warm water. Apply daily moisturizer. Voila! Beautiful, soft and glowing skin!
Looking for more seasonally-inspired DIY at-home spa treatments or retail spa products? Visit our website MakesScentsSpaLine.com, follow our blog, Scents & Scentsibilities or visit Affordable, Easy DIY Spa Beauty Recipes.