Five Impressive Aloe Vera Benefits for Skin
What Is Aloe Vera?
Aloe barbadensis (or Aloe barbadensis miller), better known as "Aloe vera," has been on record for its health benefits for thousands of years. The plant, an evergreen succulent in the Liliaceae family, is a versatile, natural powerhouse. Most people know it as a go-to for treating sunburn. However, Aloe vera has also gained popularity as an elixir in juice form and as a staple in skincare products because of its therapeutic, healing properties.
What Are Its Skin Benefits?
Aloe barbadensis offers anti-inflammatory, antioxidant, antiseptic, and hydrating benefits for the skin. 
Active components that make Aloe vera a skin-boosting windfall include:
Vitamins A, C, B12, E, and folic acid – antioxidants

Minerals (calcium, chromium, copper, selenium, magnesium, manganese, potassium, sodium, and zinc) – antioxidants

Enzymes (including bradykinase) – anti-inflammatory

Sugars (monosaccharides and polysaccharides) – hydrating properties

Fatty acids – anti-inflammatory, antiseptic, analgesic

Essential amino acids – anti-inflammatory, antibacterial

Salicylic acid – antiseptic, antibacterial

Plant compounds (including aloesin and aloin) – anti-inflammatory
5 Skin Health Advantages of Topical Aloe Vera
So, how can Aloe vera help skin? Let's count the ways!
1. Soothes Sunburn and Other Burns
You already know that aloe vera is famous for soothing skin that got a tad too much sun exposure. Also, there's research-based evidence that it may help heal first- and second-degree burns.
2. Helps Wounds Heal 
Studies have indicated that aloe vera helps to enhance the healing of cuts, scratches, scrapes, sores, surgical wounds, pressure sores, diabetic foot ulcers, frostbite, burns, and more. Its antibacterial properties help to prevent infection and reduce recovery time. It also helps prevent scarring.
3. Moisturizes 
Aloe vera helps to hydrate and soften dry skin and lock in moisture. Because it's easily absorbed, it doesn't feel heavy or greasy. It may also decrease the appearance of wrinkles and erythema (superficial reddening due to injured or inflamed capillaries). 
4. Fades Dark Spots
Studies on the plant compounds aloesin and aloin found in Aloe vera have shown they may help to fade hyperpigmentation. They're also reported to help protect skin against damage from UV and gamma radiation.
5. Reduces Itching and Burning of Various Skin Conditions
People suffering from eczema, psoriasis, or acne may find relief with aloe vera. Aloe vera's anti-inflammatory, antibacterial, and antifungal properties in concert with its potential immune-boosting effects may be beneficial for decreasing the discomfort from some skin issues.
Make Aloe Vera Part of Your Self-Care Routine
Want to treat your skin to the benefits of Aloe vera? Makes Scents Natural Spa Line has three Body Butter products with Aloe barbadensis leaf juice as their main ingredient. Our skin-nurturing Balance, Clarify, and Invigorate body butters deliver the moisturizing, soothing benefits of Aloe vera and other all-natural ingredients. Like all of our products, they are cruelty-free, gluten-free, and free of parabens, artificial colors, synthetic fragrances, sulfates, formaldehyde, mineral oil, petroleum, and other harsh chemicals.
Visit our online store to check them out and treat your skin to the tender loving care it deserves!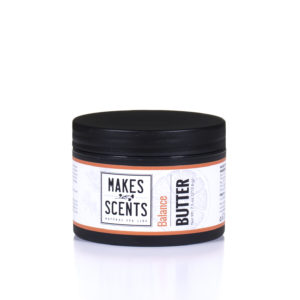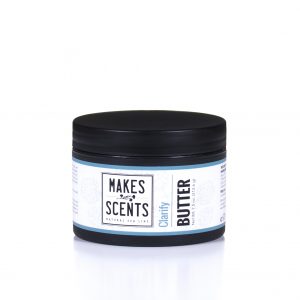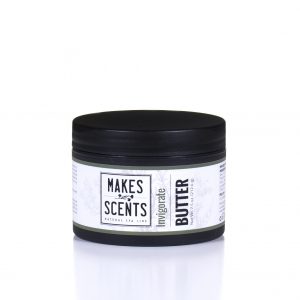 Sources: 
Surjushe, Amar et al. "Aloe vera: a short review." Indian journal of dermatology vol. 53,4 (2008): 163-6. doi:10.4103/0019-5154.44785
Maenthaisong R, Chaiyakunapruk N, Niruntraporn S, et al. The efficacy of aloe vera used for burn wound healing: a systematic review. 2007. In: Database of Abstracts of Reviews of Effects (DARE): Quality-assessed Reviews [Internet]. York (UK): Centre for Reviews and Dissemination (UK); 1995-. Available from: https://www.ncbi.nlm.nih.gov/books/NBK74820/
Hekmatpou, Davood et al. "The Effect of Aloe Vera Clinical Trials on Prevention and Healing of Skin Wound: A Systematic Review." Iranian journal of medical sciences vol. 44,1 (2019): 1-9.
 Dal'Belo SE, Gaspar LR, Maia Campos PM. Moisturizing effect of cosmetic formulations containing Aloe vera extract in different concentrations assessed by skin bioengineering techniques. Skin Res Technol. 2006 Nov;12(4):241-6. doi: 10.1111/j.0909-752X.2006.00155.x. PMID: 17026654.
Jon Johnson. "What to do about pigmentation." Medical News Today, Healthline Media, 10 November 2020, https://www.medicalnewstoday.com/articles/325920#_noHeaderPrefixedContent. Accessed 18 February 2021.