Makes Scents Natural Spa Line Achieves "Leaping Bunny" Program Approval
Lancaster PA Company Earns Certification
As "Cruelty-Free" Skincare Manufacturer
Makes Scents Natural Spa Line Achieves "Leaping Bunny" Program Approval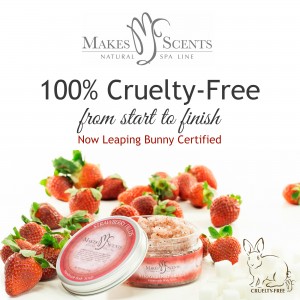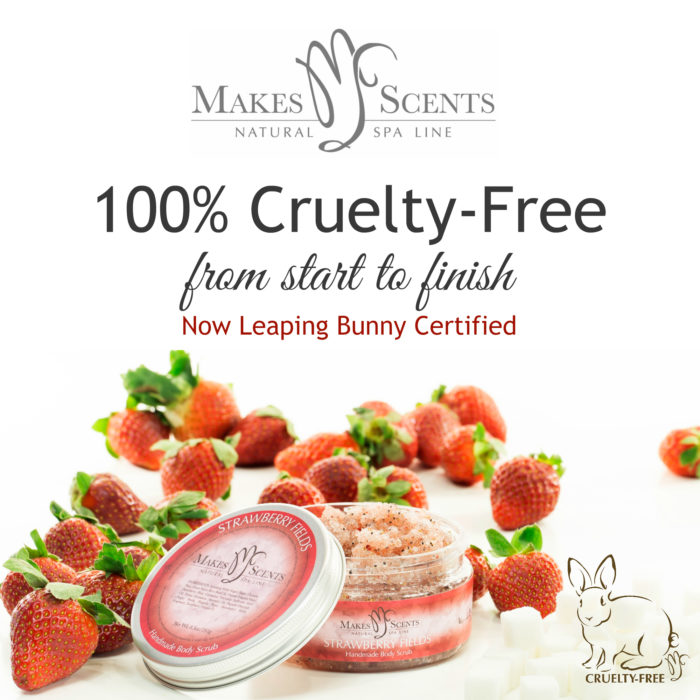 Lancaster, PA, February 26, 2015—Makes Scents Natural Spa Line, a Lancaster, PA-based creator of premium spa products, has been awarded certification by the Coalition for Consumer Information on Cosmetics (CCIC) as a "cruelty-free" manufacturer of skincare products.
The "Leaping Bunny" program administers and oversees a cruelty-free standard for companies producing cosmetic, personal care, and household products. CCIC's Leaping Bunny certification affirms that Makes Scents Natural Spa Line does not use any animal testing in any phase of product development done by Makes Scents, its laboratories, or its suppliers. As a company that meets the program's standard, Makes Scents has the CCIC's approval to use the internationally recognized Leaping Bunny Logo on their products.
Makes Scents Natural Spa Line officially received notice of its Leaping Bunny certification on January 30, 2015.
"We have always been conscious of doing right by our planet and the precious creatures that live on it," shares Makes Scents Natural Spa Line's owner Heather Kreider. "The Leaping Bunny certification means a lot to us because it validates that our company is one that conducts business ethically and upholds the highest standards."
For more information about Makes Scents Natural Spa Line and its cruelty-free spa products, visit their website at www.makesscentsspaline.com. For more information about CCIC's Leaping Bunny Program, visit http://www.leapingbunny.org.
About Makes Scents Natural Spa Line
Makes Scents Natural Spa Line creates premium spa products made with high-quality combinations of all-natural ingredients to slough away dead skin cells and environmental toxins, and to purify, tone, and hydrate. In addition to its own branded products, the Lancaster, PA, company also custom creates signature lines for fine salons and spas across the United States. For more information, visit www.makesscentsspaline.com, email Info@MakesScentsSpaLine.com, or call (717) 824-3094.