Makes Scents Natural Spa Line of Lancaster PA Earns B Corp Certification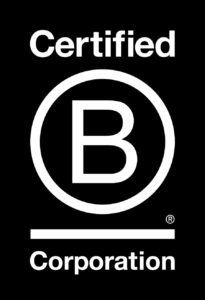 Makes Scents Natural Spa Line, a Lancaster, PA-based spa product manufacturer, became a Certified B Corporation on May 2, 2019. After a rigorous assessment process, the company has achieved a distinction that only approximately 2,200 companies worldwide can claim.
B CorpTM Certification is far more than a stamp of approval on a business's products and services. It involves an in-depth assessment (and verification by the non-profit organization B Lab®) to determine if a company meets "the highest standards of verified social and environmental performance, public transparency, and legal accountability to balance profit and purpose."
Some of Makes Scents Natural Spa Line's business certifications, practices, processes, and protocols that have enabled it to achieve B Corp status include:
Supplier Diversity Policy – Buying from "preferred" local, minority/women-owned suppliers within a 200-mile radius

Paying team members for monthly community volunteer involvement

Charitable giving practices – Such as donating to local non-profit organizations

Tracking use of water and electricity to determine ways to lessen the company's impact on the environment

Taking steps to become a zero-waste manufacturing facility

Chemical reduction methods – Use of non-toxic cleaners and unbleached paper products

Increase in fair trade purchases

Regular monitoring of Key Performance Indicators (KPIs) to assess if the company is meeting its social and environmental objectives

Providing advanced skills and life skills training, quality assurance methodology, and other development opportunities for full-time team members

A Board of Directors that has formally agreed to balance profit and purpose
Makes Scents attained a score of 81.2 on its B Impact Assessment by B Lab®, which will be updated and verified every three years to maintain certification.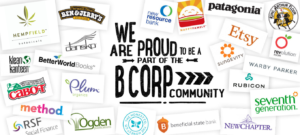 "Achieving B CorpTM Certification provides validation of what our business has always stood for," explained the CEO and founder of Makes Scents Natural Spa Line, Heather Kreider, "We have always believed in our responsibility to ensure our business has a positive impact on our customers, employees, the community, and the environment."
For more information about Makes Scents Natural Spa Line and its B Corp Certification, visit the company's website.
About Makes Scents Natural Spa Line
Makes Scents Natural Spa Line creates premium spa products for fine salons and spas. Certified by the Leaping Bunny Program, all of Makes Scents products are cruelty-free. In addition to its signature lines, the company crafts custom private label products. For more information, visit www.makesscentsspaline.com, email Info@MakesScentsSpaLine.com, or call (717) 824-3094.