New Body Treatment Line Offers "Versatility" To Spas Without Wet Treatment or Vichy Shower Rooms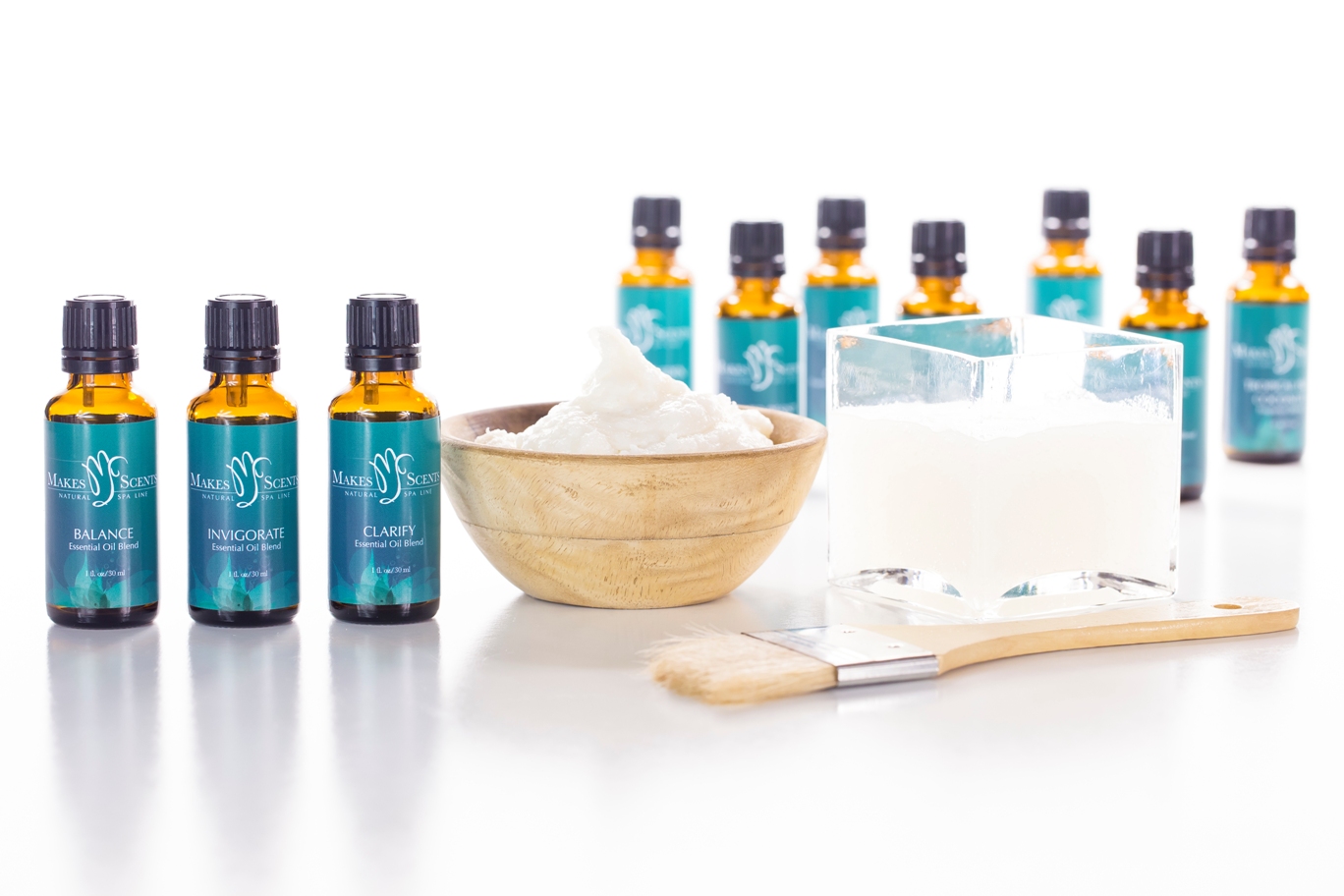 Lancaster, PA, August 11, 2015—Spas and resorts that don't have wet treatment or Vichy shower rooms due to design or spa size now have new body treatment options that don't require rinsing. Makes Scents Natural Spa Line, a Lancaster, PA-based creator of premium spa products, has just launched its "Versatile" line of body products that are easily removed with steamed towels—no shower necessary.
The Versatile Body Treatment Line is for professional use only and includes unscented Shea Butter Sugar Scrub and Aloe Vera Hydrating Gel Body Wrap base. Spas can use the scent-free products for guests who are sensitive to fragrances, or they can customize them by using Makes Scents essential oil and fragrance blends. This gives spas a flexible, cost-effective way to evoke the essence of any season as they indulge guests in their body treatments and manicure and pedicure services.
Shea Butter Sugar Scrub
Makes Scents Natural Spa Line's Shea Butter Sugar Scrub is 100% natural, organic, and vegan, and it leaves no residue behind after it's removed with steamed towels. Featuring organic shea butter, organic sunflower seed oil, and organic evaporated cane juice crystals, it gently exfoliates, leaving skin soft, smooth, and glowing.
Aloe Vera Hydrating Gel Body Wrap
New Aloe Vera Hydrating Gel Body Wrap is paraben and formaldehyde free—and it's vegan. Like Shea Butter Sugar Scrub, it comes off easily with steamed towels. Made with aloe leaf juice and glycerin, it hydrates and heals dry, stressed ski
Essential Oil and Fragrance Blends For Versatile Body Treatment Products
Spas can create the perfect experience in any season by customizing the unscented Shea Butter Sugar Scrub and Aloe Vera Hydrating Body Wrap with one of thirteen different scent blends made with pure essential oils.
The blends (which emulate those in Makes Scents Natural Spa Line's signature lines) include: Balance, Chai to Resist, Clarify, Garden of Eden, Invigorate, Lemon, Peppermint, Sea Sanctuary, Cranberry, Pumpkin, Dulce de Leche, Strawberry Fields, and Tropical Isle Coconut.
"Our spa partners spoke about their challenges, and we listened," explains Makes Scents Natural Spa Line owner Heather Kreider. "Our sugar and salt-based scrubs didn't always work well for some spas and resorts, because the products were designed to be rinsed or showered off in wet treatment rooms. We're thrilled to offer the Versatile Body Treatment Line as an alternative that allows them a convenient, flexible, and cost-effective way to deliver an exceptional experience using our products, even if they don't have a wet treatment or vichy shower room."
For more information or to place an order for your spa or resort, call Makes Scents Natural Spa Line at (717) 824-3094 or send an email to info@makesscentsspaline.com.
About Makes Scents Natural Spa Line
Makes Scents Natural Spa Line creates premium spa products for fine salons and spas. Certified by the Leaping Bunny Program, all of Makes Scents products are cruelty-free. In addition to its signature lines, the company crafts custom private label products. For more information, visit www.makesscentsspaline.com, email Info@MakesScentsSpaLine.com, or call (717) 824-3094.