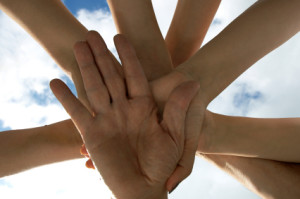 Yesterday, I noticed something a little different in the air. As I went on with my day, working and running errands, I noticed extra smiles, a few more people holding the door for one another and I even heard of some extra special deeds that were done all for the purpose of brightening a stranger's day. You may have noticed this yourself and wondered, "why all the extra love?" Well, yesterday, as a nation, we celebrated Random Act of Kindness Day. This day is set aside as a special day to show our compassion and love for others by completing, well, random acts of kindness. Maybe it was a coincidence that I noticed this extra kindness around me or, maybe I was subconsciously looking for it. Maybe, just maybe, this day actually inspired others to show a little extra kindness to one another. I choose to believe the latter.
At Makes Scents Natural Spa Line, we decided to celebrate this special day by using our social media channels to spread a little TLC (and some amazing products too). As a company, we decided to choose three random fans from our Facebook page and send them a special gift with only one string attached. The three fans who were chosen must promise to "pay it forward" by completing a random act of kindness in the upcoming few weeks. This act can be big or small, free or monetary-based. As long as it comes from the heart, that is all that counts.
So without further ado, let's announce our three special
Random Act of Kindness winners!
Amy Baumcratz
Audra Fanus
Paula Fritz Lopez
Congrats to all three of our winners as well as everyone who participated in this special day of giving.
Here are a few random acts of kindness our fans shared with us:
I worked for someone today and bought a total stranger flowers at Walmart.~Penny F.

I left a box of 8 bottles of laundry detergent at the local laundromat, and labeled it Free!~Coupon Hunter
Did you participate in a random act of kindness? Were you a recipient of a random act of kindness? If so, we would love to hear about it. Go ahead and toot your horn or tell us how someone made your day special in the comments below!