Safety of Our Team, Our Products & Our Community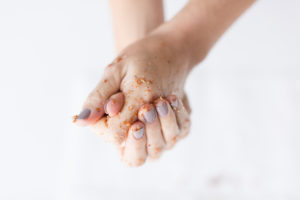 To our valued customers,
We would like to take this time to thank you for trusting us to supply you with the highest quality products and services. As a world-wide community, we have all been affected by the global COVID-19 outbreak in one way or another. We do not and will not promote mass panic; however, it's our responsibility, along with every individual, to do our absolute best to help diminish the exponential spread and "flatten the curve."
As we continue to monitor the latest updates and information about the global COVID-19 outbreak, we are taking additional measures to ensure we safeguard the health of our employees, the safety of our products, and preserve our ability to operate. Over the past week, we have been taking actions to help prevent infections at our site. We are being proactive in our approaches to ensure business continuity and safety.
We have identified areas which we consider critical to operate. Within these areas, we have developed operational plans to ensure we have sufficient resources to keep our facility running on a very limited basis and products shipped to our customers. We will only be onsite if an emergency occurs over the next two week.
We are also stepping up our restrictions around brick and mortar visitors by not allowing anyone who isn't considered "operations critical" to enter, restricting all in-person meetings and travel, and cancelling large group events such as tradeshows and training.
We have strongly encouraged our team to carefully consider any personal vacation plans and if they travel to an area of concern, to self-quarantine for 14 days upon their return home.
Supply Chain and Customer Impacts
The entire global supply chain has been impacted due to the COVID-19 outbreak, which has led to disruption in some fulfillment and shipping services. To allow adequate time in the current environment, we are asking all customers to plan ahead regarding inventory needs and to not wait until the last minute to place orders. We are asking our customers to consider a 2-4 week lead time on all orders. This does not mean that these are the current lead times; however, as things progress, this may be the case due to limited staffing and raw materials as well as the potential for transportation delays. We are asking for everyone to plan ahead and consider delays that are happening worldwide.
We are working closely with our customers to determine any potential impacts or delays. We are also verifying our suppliers' ability to supply raw materials to our site to continue running our manufacturing facility on a limited, as-needed basis.
We realize this situation remains very dynamic. We will continue to provide updates as we learn more. We remain committed to providing the superior service and support that our customers have come to expect of our company throughout this situation.
Employees Safety and Health
Makes Scents, LLC continues to diligently monitor the evolving situation daily and is taking steps to ensure the safety, wellness and financial stability of our employees. Along with the above, we have authorized some of our team to work from home.
As a certified Good Manufacturing (cGMP) facility, we continue to follow the stringent guidelines set forth by the Food & Drug Administration (FDA) for the highest standards in manufacturing. We are also following the current recommended guidelines set out by the Centers for Disease Control and Prevention for businesses to protect our team and our finished goods. Our Production Team continues for wear personal protective equipment (PPE); however, additional mandatory steps and disinfection are required to ensure the highest quality and safe products during this uneasy time.
We have also implemented a strict COVID-19 Policy which ensures that any employee who is part of the "critical to operate" team who is showing signs of any type of seasonal illness, including the common cold, etc. must not return to work until written approval has been given by their primary care physician and has been submitted to management.
Now is the time to "band together" as a worldwide community, to stop the spread of COVID-19. We have a responsibility to protect the health of all those at-risk, our valued customers, and our amazing team. But now is the time to act. This will pass; however, we need to think critically and work through it. We love you all and we're in this together no matter what happens and how long it takes to bounce back.
In health,
Heather J. Kreider, R.N., L.E., Co-Owner
Nathan R. Kreider, LMT, Co-Owner
CLICK TO VIEW DECLARATION OF STATE OF EMERGENCY
CLICK TO VIEW LANCASTER CITY STATEMENT OF EFFECTIVE CHANGES