Cold-Weather Skin Care Tips You Can Count On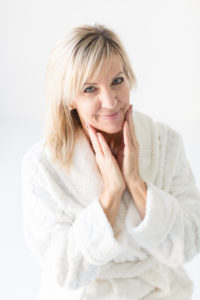 Fall and winter can wreak havoc on your skin. The cold temperatures, low humidity, and windy conditions can cause your skin to become dry, itchy, rough, and downright uncomfortable. Dehydrated skin is no joke, and if you start to see red patches, irritation that won't resolve, and inflammation, you may have to seek the professional care of a dermatologist. That's why it's essential to give your epidermis some extra TLC right now so that you avoid serious issues. In this post, we'll share some suggestions to help you keep your skin soft and smooth all season long.
Three Tips for Smoother, Healthier Skin This Winter
1. Exfoliate
Sadly, this is a skincare step that many people ignore. However, exfoliation is critical because it prepares skin to absorb moisturizing skincare products, such as lotions and body butter, more effectively. You'll find that exfoliation provides other benefits, too, such as unclogging pores, evening skin tone, and improving skin texture. To gently exfoliate your skin and soothe your senses with seasonal scents, consider our Chai to Resist Body Scrub and Spiced Orange Cider Body Scrub.
2. Hydrate
Fortunately, you can help to hydrate your skin from the inside and outside! Drink plenty of water, eat water-rich veggies and fruits, and nourish your skin with hydrating body butter. For example, our Chai to Resist and Spiced Orange Cider Body Butter make a perfect "second act" to our scrubs with the same names.
3.  Scale Down Your Time — and the Heat — in Your Showers
Ahh, a long, hot shower! What could be more comforting and effective at chasing away the chill on a cold winter's day?
While a steaming shower may feel divine to you in the moment, realize that it will not do your skin any favors. Long, hot baths and showers will rob your skin of protective oils and deplete its moisture content. So, for the good of your skin, keep shower-time brief and turn down the water temperature.
Showing Your Skin Some Love Is Always in Season
We hope you'll heed these three simple tips now and all winter long. There's no better time to start showing your skin some love! And remember, our cruelty-free, all-vegan products are here to help you exfoliate, hydrate, and treat your skin right year-round.  Pamper yourself today!