The Gift of Giving – Drive to Support the Women & Children of Clare House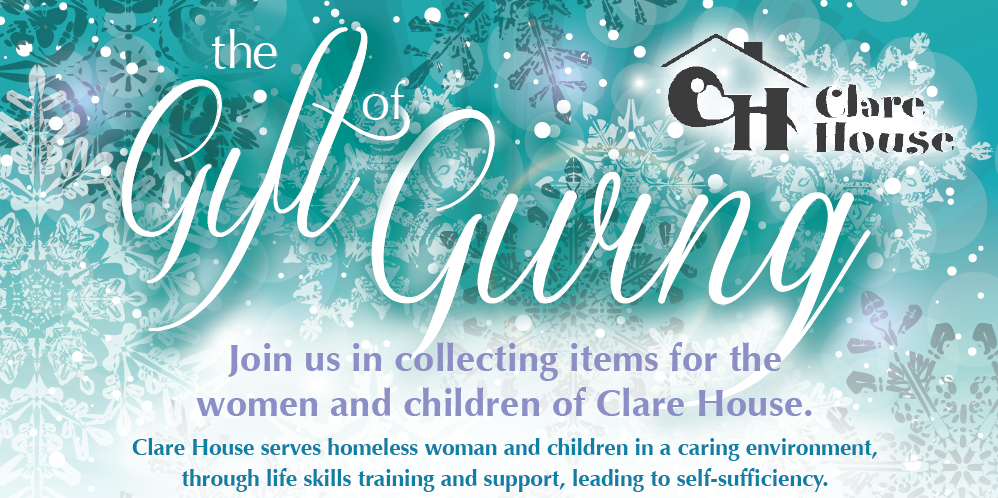 What better way to warm your heart than to make the season brighter for those in need? From Monday, November 30 through Monday, December 21, 2015, Makes Scents Natural Spa Line will hold its second-annual drive for the homeless of Lancaster County. This year's drive will support the women and children at Clare House.
Every day Clare House receives calls from women who find themselves homeless as a result of abusive relationships, addiction, loss of employment, or simply slipping through "the system." These women need a safe place for themselves and their children where they can turn their lives around. They need someone who understands and is willing to give them a hand. Clare House teams with women in our community to assess their needs and deficits before building Life Skills to inspire a brighter tomorrow. All personal care items collected by Makes Scents Natural Spa Line will be donated to Clare House in Lancaster. Makes Scents Natural Spa Line will also be donating their own line of shampoo, conditioner, body wash and lotion. For every donation (one entry per person), you'll be entered for a chance to win a Makes Scents Natural Spa Line gift collection worth $40.00.*
To make a donation (see list of needed items) and become registered for a chance to win the spa gift collection, bring donations to Makes Scents Natural Spa Line's lobby (336 North Charlotte St., Suite 100; Lancaster, PA) Monday through Friday from 9 a.m. to 5 p.m. between November 30 and December 21. If you have questions about the drive, call (717) 824-3094. Join our event on Facebook too!
Our entire team is thrilled to take part in this opportunity to help our local neighbors in need by making this season of giving a little brighter for them through this drive.
With love,
Heather, Nathan & the Makes Scents Natural Spa Line Team