4th Annual Gift of Giving Drive | Clare House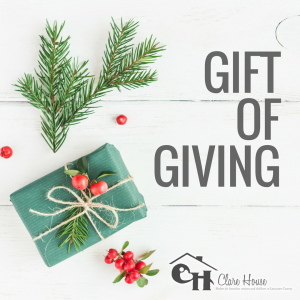 Please join us in collecting personal care and household items for the women and children of Clare House.
Clare House serves homeless women and children in a caring environment, through life skills training and support, leading to self-sufficiency.
Every day Clare House receives calls from women who find themselves homeless as a result of abusive relationships, addiction, loss of employment, or simply slipping through "the system." These women need a safe place for themselves and their children where they can turn their lives around. They need someone who understands and is willing to give them a hand. Clare House teams up with women in our community to assess their needs and deficits before building life skills to inspire a brighter tomorrow.
Join us in collecting much needed items for the women and children of Clare House. All items collected by Makes Scents Natural Spa Line will be donated to Clare House in Lancaster, PA. See list of needed items below.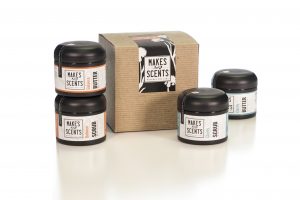 For every donation (one entry per person), you'll be entered for a chance to win a Makes Scents Natural Spa Line gift collection worth $40.00.
To make a donation and become registered for a chance to win, drop off donations at Makes Scents Natural Spa Line (336 North Charlotte St., Suite 100; Lancaster, PA) Monday through Friday from 9 a.m. to 5 p.m. between November 28 and December 15. If you have questions about the drive, please call (717) 824-3094.
Our entire team is thrilled to make this season of giving a little brighter for the woman and children at Clare House. Thank you for donating to those in need.
Heather, Nathan & the Makes Scents Team
Toiletries Needed:
Shaving Cream
Deodorant
Face Wash and Moisturizer
Feminine Hygiene Products
Hair Brushes
Hair Gel
Hair Spray
Hair Ties
Razors
Travel Soap Holder
Travel Toothbrush Holder
Baby Supplies Needed:
Baby Shampoo
Baby Powder
Baby Wipes
Diaper Rash Cream
Diapers (sizes 2 to 6)
Teething Toys