5 Skincare Mistakes & 6 Tips To Get You Back On Track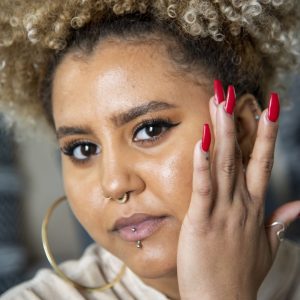 We all want flawless, beautiful skin. But what we do, or do not do, in our daily skincare regimes can pose negative effects on the skin. Whether it is lack of knowledge, lack of funds or just lack of energy to complete the task, your skin can take the brunt of an irregular skincare routine. Listed below are a few simple reminders and tips to help you on the road to skincare recovery!
Not Washing Your Face Before Bed
OK, I will be the first to admit to this one, and I even know better! Once exhaustion kicks in, and I am already asleep on the couch, the last thing I want to do is stand in front of the sink and scrub my face.  According to Laurie J. Polis, MD, we need to consider the "the gunk factor." Dr. Polis stated, "Think of all the stuff that settles on your face during the day. Leaving it on your face can increase risk for breakouts."
Helpful Tip # 1: Wash your face before settling down on the couch or in front of the computer for the night. Once you wait until the last minute, you may as well kiss clean skin goodbye!
Helpful Tip # 2: If worse comes to worse, keep a pack of facial wipes on your nightstand. Try one of our favorites, Josie Maran Cosmetics' Bear Naked Wipes which are paraben, sulfate, synthetic fragrance, synthetic dye, petrochemical and phthalate free.
Over-Washing Your Face
This one is for all the workout enthusiasts out there. Wake up, wash your face. Go to the gym, sweat, shower and wash your face. Then at night, scrub again. This may be ok for some skin types but sensitive or dry skin may not tolerate all this extra scrubbing, especially with a harsh or abrasive cleanser. If you are going to do all of this extra facial cleansing, make sure you are using the correct cleansing products. Which leads us to Mistake # 3.
Choosing A Cleanser That is Wrong For Your Skin Type
Choosing the correct skincare products can be a mystery. We may think our skin is dry, when in fact, it is dehydrated. We may think our skin oily but, in actuality, it is dehydrated with "t-zone" oiliness (aka, combination skin). By using the incorrect skincare products our worst skincare fears could come true. For example, if you consider your skin oily and you use products to combat the "oiliness" the opposite may occur. An increase in oil production may occur due to using oily-skin products. Overly drying out the skin actually triggers the skin to produce even more oil thus the vicious cycle begins.
Helpful Tip # 3: Consult a pro and take to heart what they suggest. Visiting a well-trained esthetician can be your first step to great looking skin. They have the tools to analyze your skin, including high magnification lamps and the training to know oily from combination skin and dry from dehydrated skin. They can also suggest what type of products to use as well. Just be choosey when you decide on a skincare line and do not forget to read labels!
Using Hot Water To Cleanse Your Face
Even though we may be tempted to crank up the hot water to wash away the stress of the previous day, steaming hot water can dehydrate already dry, damaged skin. When washing with hot water, the skin's natural protective barriers of specialized proteins, and oils are stripped away and are no longer present to do what they do best, protect our skin. When this natural protective barrier is no longer present, we are susceptible to environmental damage.
Helpful Tip # 5: Wash with lukewarm or cool water to prevent excessive dehydration. Doing so will amp up skin's natural oil properties and promote glowing skin.
Not Using Daily, Year-Round Broad-Spectrum SPF
With skin cancer on the rise, it is a necessity to take precautions to protect our skin from the sun's harmful rays. According to The Mayo Clinic, we should "use a broad-spectrum sunscreen with an SPF of at least 15. Apply sunscreen generously, and reapply every two hours — or more often if you're swimming or perspiring. Use a generous amount of sunscreen on all exposed skin, including your lips, the tips of your ears, and the backs of your hands and neck."
Helpful Tip # 6: Look for The Skin Cancer Foundation's Seal of Recommendation, which guarantees that a sunscreen product meets the highest standards for safety and effectiveness.