New Essential Oil Line Brings The Power Of Nature To Spa Retail Shelves & At-Home Wellness Regimes
New Essential Oil Line Brings The Power Of Nature To Spa Retail Shelves & At-Home Wellness Regimes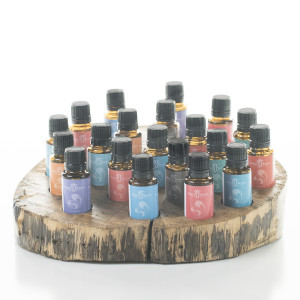 Wellness enthusiasts have long sung the praises of essential oils and their many health-related benefits. Now spa, resorts and their guests can enjoy those benefits via a new premier retail line of essential oil blends from Lancaster, PA-based creator of premium spa products, Makes Scents Natural Spa Line.
The company has just launched its certified pure essential oil blends in answer to numerous requests from its spa partners and their clients. All of Makes Scents essential oils are 100% pure and made with aromatic natural compounds carefully extracted from plant sources. They are obtained from the blossoms, leaves, bark and roots of flowers, herbs, fruits and spices.
Unadulterated, Makes Scents Natural Spa Line's essential oils have undergone no dilution of their active qualities. They contain only the natural essences of plants, acquired by steam distillation or cold-expression from a single botanical source. Unlike some other essential oils on the market, they contain NO fillers or artificial ingredients, and no chemical solvents are used during the distillation process.
"We're excited to introduce this line of powerful essential oil blends to our spa partners and to all who are fans of the benefits of pure essential oils," says Makes Scents Natural Spa Line owner Heather Kreider. "We believe they'll make the perfect addition to spa retail shelves and as a staple for at-home wellness regimes."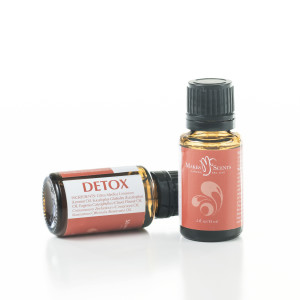 The essential oil blends available from Makes Scents Natural Spa Line emulate the company's spa product lines' formulations, including: Awaken, Balance, Calm, Clarify, Detox, Ease, Invigorate, Refresh, Restore, and Uplift. Essential oils used in the new line include lavender, clove, peppermint, rosemary, cajeput, sage, lemongrass, cedarwood, ginger, lemon, rose geranium, bergamot, palmarosa and lime.
For more information or to place an order for your spa or resort, call Makes Scents Natural Spa Line at (717) 824-3094 or send an email to info@makesscentsspaline.com.
About Makes Scents Natural Spa Line
Makes Scents Natural Spa Line creates premium spa products for fine salons and spas. Certified by the Leaping Bunny Program, all of Makes Scents products are cruelty-free. In addition to its signature lines, the company crafts custom private label products. For more information, visit www.makesscentsspaline.com, email Info@MakesScentsSpaLine.com, or call (717) 824-3094.