5 Springtime Skin Care Tips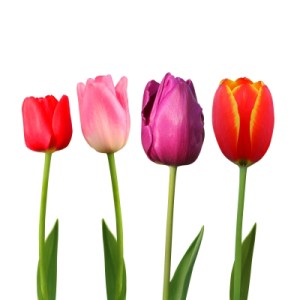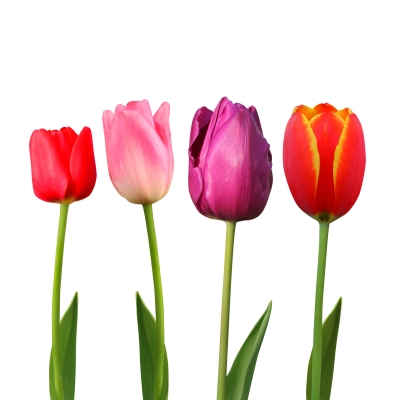 Spring is a time of renewal and growth. A time when the earth comes back to life and colors abound. During this time, I like to reflect on new adventures ahead as well as refresh things from the past, like my skin! Below are a few tips to help you get your skin spring-ready!
Body Brush
If you haven't tried it yet, go out and get yourself a dry body brush ASAP! Dry body brushing has so many wonderful benefits and it feels absolutely amazing too. Dry body brushing:
increases circulation to the skin and may even possibly reduce the appearance of cellulite.
helps shed dead skin cells and stimulates new cell renewal, which results in softer and brighter skin. Plus it prepares your skin for a hydrating spring-inspired body butter or lotion.
assists in improving lymphatic drainage which helps to discharge metabolic wastes so the body runs in tip-top shape.
Exfoliate
Similar to dry body brushing, exfoliating with a natural body scrub helps to remove excess dry or dead skin cells. By exfoliating once or twice a week, you can soften your skin and help prepare it for topical hydration. When you apply a lotion or body butter on top of non-exfoliated skin, the product does not penetrate as deeply. According to Jennifer Mueller M.D., a physician at Dermatology Associates of Lancaster, "Light exfoliation removes the uppermost portion of the epidermis. This improves the effectiveness of topical products, such as serums, creams, or masks, by allowing them to penetrate more deeply since the top layer of skin has been removed."
Hydrate
Our skin is our largest organ and it's comprised of 64% water. When you're dehydrated, your skin literally looks like a dried-up raisin. Tiny, fine wrinkles appear along with tightness, itchiness and sensitivity. When our skin is dehydrated, our body naturally creates more oil to make up for the missing water. This can cause breakouts and even more skin irritation. Your skin can even feel oily and dry at the same time.
Will drinking water really help hydrate our skin? In reality, our skin is the last organ to actually receive that sip of water. Yes, our skin is at the bottom of the totem pole when it comes to receiving the nutrients that we consume, including water. So that tiny little glass of water that you think is helping your skin most likely isn't even touching the surface! So drink up and make sure you are taking in the recommended amount of water per day.
Spring Clean Your Makeup Bag
In some parts of the world, spring cleaning is common. And one specific area that could use a good spring cleaning is our makeup bag. Empty out this germ-infested little satchel and get cleaning!
Wash your makeup bag by hand with soap and water and let it air dry.
Use vinegar water with a few drops of tea tree oil to wipe down any and all make up tools and cases.
Wash makeup brushes with warm soapy water and allow to air dry.
Cleaning make up bags should be done at least twice a year, if not more to prevent bacteria from breeding and germs from spreading from our makeup and tools to our skin.
Protect
Last but definitely not least, protect your skin. Using a broad spectrum SPF, UV rated clothing and limiting sun exposure during peak hours (midday sun from mid-morning to late afternoon) will not only prevent sunburn now but also help to prevent skin cancer in the future. And it's not enough to just apply sunscreen. You must apply enough, and apply it frequently for it to be effective.
Amount: A teaspoon for the face and for the body, about as much as would fill a shot glass.
How often: Re-apply every two hours. Tip: Stay out of the midday sun from mid-morning to late afternoon whenever you can.
How do you prep your health and beauty routine for spring? We want to hear from you below!