Peppermint Essential Oil: Benefits for Enhanced Health
What Is Peppermint Essential Oil?
Peppermint essential oil comes from the Mentha piperita plant, an herb in the Labiatae (mint) family. The oil is extracted from the plant's leaves — usually through a steam distillation process — and used in skincare products, aromatherapy, toothpaste, foods, cosmeceuticals, and personal hygiene products. 
The primary compound in peppermint oil is menthol, known for its cooling sensation, analgesic characteristics, and antibacterial properties. Other beneficial compounds within peppermint oil's chemical makeup include menthone, terpenes (limonene, beta-caryophyllene, beta-Pinene, and terpineol), and flavonoids (eriocitrin, luteolin, and hesperidin).
What Are the Benefits of Peppermint Essential Oil?
Studies have demonstrated peppermint essential oil has therapeutic properties that may help:
Reduce respiratory symptoms associated with colds

Decrease muscular pain

Ease headaches

Soothe itchy skin, sunburn, and other irritations

Promote hair growth

Reduce gastrointestinal symptoms (such as those associated with IBS, irritable bowel syndrome)

Improve mood and calm feelings of stress

Increase focus and decrease fatigue

Increase blood flow to the surface of the skin, creating a luminous glow
How to Use Peppermint Essential Oil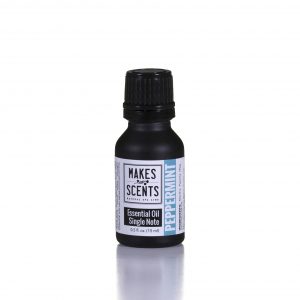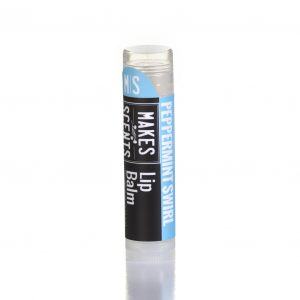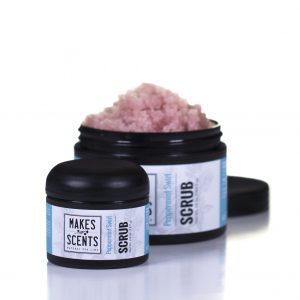 Aromatherapy
Peppermint has a robust aroma, so a little pure essential oil goes a long way. Add a few drops to a diffuser to diffuse its scent throughout a room. Another way to enjoy its aromatherapy advantages is to add several drops to a cotton ball and place it in a glass cup or container near you. 
Research has demonstrated that breathing in peppermint oil may help improve memory, increase attention span, and have other cognitive benefits. It may also help relieve stuffy nose and cough as it eases inflammation of the nasal and bronchial passages. And its scent is known to calm nausea and upset stomach. 
Topical Pain Relief
People have found peppermint essential oil helpful in soothing muscle and joint pain. Also, it may reduce headache pain when rubbed gently into the temples. 
When using it on the skin, it's best to combine it with a carrier oil (such as fractionated coconut oil, avocado oil, almond oil, or extra-virgin olive oil). Applying it directly to the skin may cause irritation. 
Skincare
As a natural acne remedy, the essential oil of peppermint's anti-inflammatory, antiseptic, and antimicrobial properties help reduce redness, cleanse the skin, control excess oil production, and fight bacteria that cause breakouts. It's also used for calming eczema, psoriasis, and other skin conditions. 
Because peppermint oil is highly concentrated, dilute it with water or a carrier oil before dotting a small amount on affected areas. Also, consider doing a spot test first to check for signs of irritation before using it liberally! 
A simple, no-fuss way to enjoy peppermint essential oil's benefits for skin is by using skincare products formulated with it. For instance, our Peppermint Swirl Body Scrub and Body Butter feature 100-percent pure peppermint essential oil in combination with other high-quality nurturing ingredients to renew, revive, and hydrate skin. For best results, start with our scrub to remove dead, dull skin cells and add hydration. Massage it gently onto the surface of dry skin, rinse with warm water, and pat dry. Then follow with our body butter, generously applying it to your cleansed skin to lock in and maintain moisture. 
Potential Side Effects
Some people may have a sensitivity or allergy to peppermint oil when using it internally or externally. The severity can vary depending on the individual and how they used the oil. While severe effects (such as anaphylaxis) are rare, it's important to ask a trusted health provider for guidance if you experienced issues when using peppermint products in the past, have an existing medical condition, are pregnant, or are having a serious reaction.  
Where to Buy Peppermint Essential Oil
Quality and purity matter when buying and using any essential oil. For peace of mind, look for a product that:
Contains pure peppermint essential oil.

Is free from synthetic ingredients and harsh chemicals.

Is made by a reputable company in a cGMP manufacturing facility (assuring that products have the potency, purity, and quality they claim to possess).
In Makes Scents Natural Spa Line's cGMP production facility, we make several all-natural peppermint essential oil products, including:
Sources:
McKay DL, Blumberg JB. A review of the bioactivity and potential health benefits of peppermint tea (Mentha piperita L.). Phytother Res. 2006 Aug;20(8):619-33. doi: 10.1002/ptr.1936. PMID: 16767798.
Mariann Garner-Wizard, Shari Henson, Dani Hoots, Samaara Robbins, Gavin Van De Walle, MS, RD, LN (2008). Peppermint Oil Capsules Reduce Irritable Bowel Syndrome Symptoms. American Botanical Council, HerbClip Issue 080679-345. https://herbalgram.org/resources/herbclip/issues/bin_345/review45168
Bodalska A, Kowalczyk A, Włodarczyk M, Fecka I. Analysis of Polyphenolic Composition of a Herbal Medicinal Product-Peppermint Tincture. Molecules. 2019 Dec 24;25(1):69. doi: 10.3390/molecules25010069. PMID: 31878211; PMCID: PMC6983185.
Zhao, H., Ren, S., Yang, H., Tang, S., Guo, C., Liu, M., Tao, Q., Ming, T., & Xu, H. (2022). Peppermint essential oil: its phytochemistry, biological activity, pharmacological effect and application. Biomedicine & Pharmacotherapy, 154, 113559. https://doi.org/10.1016/j.biopha.2022.113559