The Many Wonderful Benefits of Pumpkin On Your Skin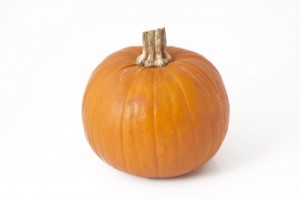 OK is it just me or does everyone start to crave anything pumpkin related this time of year? Pumpkin spice latte's, pumpkin French macaroons, pumpkin caramel ice cream and the list goes on and on. But what about pumpkin in our skin care products? Are there true benefits of using this beautiful orange squash on our skin?
The Proof is in the Pumpkin
According to my alma mater, The International Dermal Institute, pumpkin has numerous skin enriching benefits. These benefits include:
• Contains fruit enzymes and alpha hydroxy acids (AHAs), which increase cell turnover, to brighten and smooth the skin.
• Contains antioxidant Vitamin A and Vitamin C to help soften and soothe the skin and boost collagen production to prevent the signs of aging.
• Zinc in pumpkin seeds is beneficial for acne sufferers. Zinc helps control hormone levels and oil production, as well as assists with healing of the skin.
• Pumpkin seeds are high in essential fatty acids and Vitamin E, which are necessary to maintain protection of the skin. They also regulate sebum (oil produced by the skin).
• The molecular structure of pumpkin is small and therefore can penetrate deeper into the skin when used topically. This is amazing for treating a dull complexion, aging skin and pigmentation.
Pumpkin Face Mask Recipe
Want to brighten and smooth your skin? Try this simple recipe for an at-home pumpkin face mask:
Pumpkin Face Mask
• 2 Tbs cooked pumpkin
• 1 Tbs honey*
1. Mix well and apply all over your face avoiding the eye area.
2. Leave for about 10-15 minutes before rinsing to remove.
3. Reveal smooth, hydrated, glowing skin.
*You can also add a 1 Tbs. of finely ground oatmeal for sensitive skin.
Additional Pumpkin Skin Care Products
Looking to treat yourself to an at-home pumpkin body scrub or use a nourishing pumpkin body butter? Visit our website for more information on our popular Pumpkin Sorbet Body Scrub and Pumpkin Mousse Body Butter.