Clove Essential Oil Benefits That Make It a Fall Favorite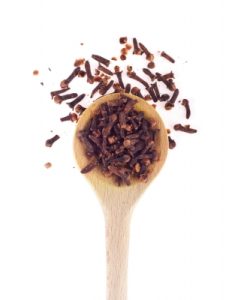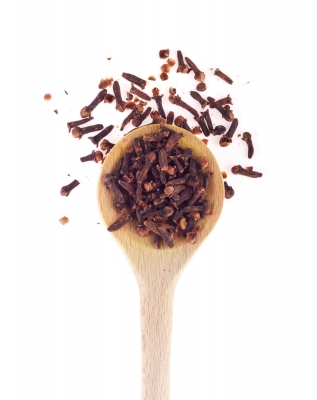 When people think of fall, various sensory details come to mind. Among them are the scents of the season — like cloves. Cloves evoke thoughts of warming up with a comforting beverage on a cool autumn evening. Nice, right? Even better, their essential oil (distilled from the flower buds of the Eugenia caryophyllata tree, also called Syzygium aromaticum) can enhance health and wellness, too. People can partake of clove essential oil benefits in several ways. 
Benefits of Clove Essential Oil
Aromatherapy 
The plant compounds eugenol (a phenol) and beta-caryophyllene (a terpene) get props for clove essential oil's distinctive spicy and woodsy scent and other characteristics.
In aromatherapy, clove oil is used to boost concentration and improve focus. Combined with other select essential oils (such as eucalyptus), it can be useful in easing coughs and congestion from colds. Besides its biological benefits, as clove essential oil permeates the air with its warm, peppery scent, it creates an inviting ambiance. 
Two ways to embrace the aromatherapy benefits of clove are to combine the essential oil with water in a spray bottle or use it in a diffuser. Both approaches make it easy to add the distinct autumn-esque aroma of cloves to a room. 
For a spray, add approximately 20 to 30 drops of clove essential oil to about four ounces of witch hazel and four ounces of distilled water in an 8-ounce glass spray bottle. 

If using a diffuser, follow the instructions in the device's user guide and the recommendations on the oil's label. 
If you want to enjoy the benefits of clove oil but wish to use a product that isn't overwhelmingly "clovey," consider our Detox Essential Oil Blend. It features certified pure lemon, eucalyptus, clove, cinnamon, and rosemary essential oils — an uplifting but not overpowering combination. 
*Important note: Some people may be sensitive to compounds in clove oil and other essential oils. Before infusing a room, consider asking visitors if they're prone to adverse reactions. 
Topical and Skin Care
Scientists have reported that clove essential oil (used externally) can kill certain bacteria and other microorganisms. Clove oil's powerful antimicrobial and antibacterial activity stems from its high concentration of the chemical compound eugenol. The terpene beta-caryophyllene in clove essential oil derived from Eugenia caryophyllata trees also possesses antimicrobial properties. 
Clove essential oil has anti-inflammatory properties as well and has been shown to reduce pain. Many natural toothache and gum pain relief products use clove essential oil as a topical anesthetic and oral analgesic. When applied topically, clove essential oil helps to reduce muscle soreness, promote the healing of cuts and skin irritations, and stimulate blood flow. Studies have found clove essential oil to have possible anti-cancer properties, too.  
Clove-inclusive skincare products provide a convenient way to enjoy the spice's enticing scent and skin benefits. Several of our body products feature pure clove essential oil, among other all-natural ingredients.
Autumn Aromas at Your Service!
As fall arrives, we invite you to check out our other autumn-inspired products that feature seasonal powerhouse ingredients like pumpkin and essential oils of orange and cinnamon. As always, we are just a phone call or email away if you have questions or want guidance when choosing the right skincare and aromatherapy products for you and your family.
Sources:
Nuñez, L, and M D' Aquino. "Microbicide activity of clove essential oil (Eugenia caryophyllata)." Brazilian journal of microbiology : [publication of the Brazilian Society for Microbiology] vol. 43,4 (2012): 1255-60. doi:10.1590/S1517-83822012000400003

Han, Xuesheng, and Tory L Parker. "Anti-inflammatory activity of clove (Eugenia caryophyllata) essential oil in human dermal fibroblasts." Pharmaceutical biology vol. 55,1 (2017): 1619-1622. doi:10.1080/13880209.2017.1314513